Tap Tap Breaking mod apk 1.77 (Unlimited Money)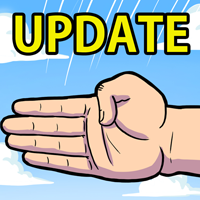 | | |
| --- | --- |
| App Name | Tap Tap Breaking |
| Genre | RPG |
| Developer | ODAAT studio |
| Size | 50.7MB |
| Latest Version | 1.77 |
| Mod info | Unlimited Money |
| Update | October 05, 2022 (11 months ago) |
Tap Tap Breaking MOD APK is a super entertaining furniture smashing game that helps players relax and relieve stress extremely effectively. You can smash everything in this game, even the most unbelievable things. The game is developed by the publisher ODAAT studio and is currently available on both iOS and Android platforms.
Tap Tap Breaking MOD APK
Tap Tap Breaking is an innovative game with super simple gameplay. Your task in the game is simply to tap the screen and help the main character smash everything he wants. You can upgrade the main character's strength to make it easier for him to smash things.
The great entertainment and stress relief are what help the game receive many positive reviews from the gaming community. The game has now been rated 4.2 stars and has over 5 million downloads since its release.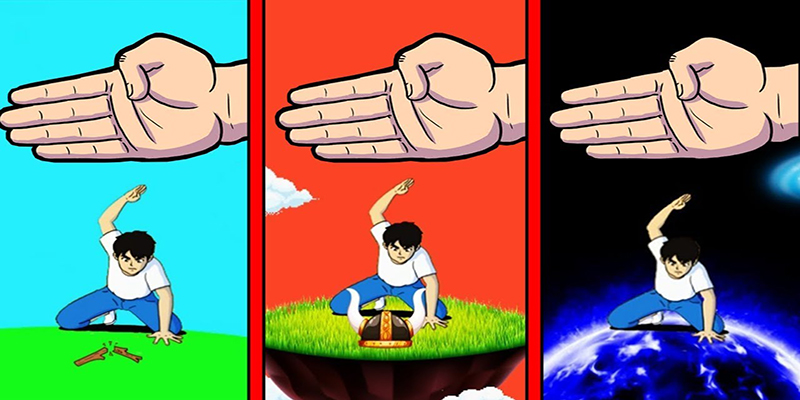 Easy Gameplay
The game has gameplay similarities with games like Tap Tap Fish – AbyssRium or Idle Miner Tycoon. Therefore, if you have played through these games, you will not have difficulty getting used to the game.
Even if you have never played through those two games, the gameplay of Tap Tap Breaking is extremely simple to learn and get used to. The game does not require you to perform difficult tasks, navigate flexibly, or attack opponents. All you have to do is simply tap the screen repeatedly to help the game character smash all the furniture and release his anger.
The game will reward you with a number of coins corresponding to the amount of damage the game character deals each time he smashes an object. However, the main character does not have unlimited health. He will get tired of constantly smashing things, and his health will decrease. When this stat is only 0, you will be forced to let him rest and recover before continuing to smash other objects.
At the bottom of the health bar, you will see the anger bar. This bar will be increased every time an object is completely destroyed. If you fill-up the anger bar, the protagonist will show his ferocity, go into an invulnerable state, take a massive boost in damage, and don't lose his health bar when attacking objects. That's exactly how the game character feels when experiencing a wave of extreme anger.
Many Objects For You To Unleash Your Anger
When you start with the first levels, your challenge will be training mode with thin wooden boards. Those are weak wooden boards and are easily destroyed with a few taps on the screen. However, the higher you level up, the more solid and durable new objects you will unlock. At that time, the challenge in the game will increase a lot.
More advanced items you can unlock to smash include rocks, dragon balls, a rocky mountain, and even planets and suns. These objects will be a challenging obstacle that you
have to overcome. Destroy them with your human hands, and you will quickly feel your stress disappear.
Upgrade Your Character To Make It Easier To Smash Objects
Even though it's just a game of smashing things, it sounds simple, but you also need to pay attention to the character's stats in the game if you want to smash a lot. furniture as much as possible. The main character will have three important factors affecting the process of breaking things that you need to care about: strength, health, and speed of health recovery per second.
Strength will affect the character's damage to objects, health is the maximum amount of health the character possesses, and the rate of health recovery per second is the character's ability to heal itself after smashing objects. These three elements are interconnected, and you need to make sure to maintain all three of these elements so that the character can smash as much stuff as possible. Use your rewards for completing previous levels in the game to improve these 3 stats for your character.
Multiple Exciting Modes
You can experience three different game modes in the game. The first mode is Practice for newbies. You will be able to practice with small objects in the game but will not receive rewards. This mode helps you get used to the gameplay for faster-tapping speed.
The second mode is Challenge, which is also the main mode of the game. You will pass each small stage in turn, with a few objects to break in each stage. As you pass the first 10 stages, you will successfully unlock more advanced objects, making you a more enjoyable game experience. However, keep in mind that the challenge will get harder and harder as the time limit for each stage will decrease with each stage you pass.
Finally, the Golden Bar mode will help you enjoy the crazy feeling of the protagonist's anger when it allows filling the anger bar. Therefore, the main character will enter a state of immortality (Critical Power Time) and quickly destroy all kinds of objects. Try to tap the screen as fast as you can in this mode, as it dramatically increases your rewards.
Bright 2D Graphics
Tap Tap Breaking is designed in 2D graphics format with bright colors. Although the graphics are not too detailed, it is good enough with the color effects and emotions of the characters to help you have the most entertaining experience. Besides, the funny background music and funny sound effects when the character smashes objects also add entertainment to the game.Download Tap Tap Breaking MOD APK
ODAAT studio has created a great entertainment product with Tap Tap Breaking. The game has simple but extremely addictive gameplay, promising to remove all the stress in your life when you are free to smash the objects you like. The MOD APK version of the game will give you unlimited money to comfortably shop for equipment and remove ads that interrupt your gameplay.