Stickman Party mod apk 2.3.8.3 (Unlimited Money)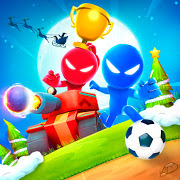 | | |
| --- | --- |
| App Name | Stickman Party |
| Genre | Arcade |
| Developer | PlayMax Game Studio |
| Size | 101.7Mb |
| Latest Version | 2.3.8.3 |
| Mod info | Unlimited Money |
| Update | August 08, 2022 (1 years ago) |
Do you need a game to bring lots of people together? After a long day of work, do you want to relax with your pals and play a fun game? What are you waiting for? Play Stickman Party now. This highly entertaining game allows four players to use one phone screen. Despite having relatively straightforward gameplay, this game still appeals to a wide range of players of all ages. Sounds intriguing, yes?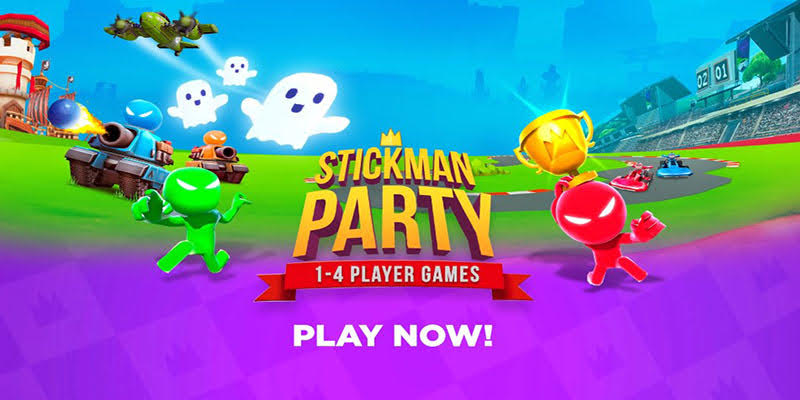 Introduce Stickman Party
Stickman Party will undoubtedly satisfy you if you enjoy games like Duel Otter, Tap & Drag, or 2 3 4 Player Mini Games. This entertaining game was made free by Playmax Game Studio.
This title is not a specific game. Instead, it's like a collection of fun stickman mini-games designed for multiplayer. Currently, this game has up to 25 mini-games with super simple gameplay, it only takes a few minutes to learn how to play. These games are primarily remakes of popular mobile games but have been minimalistic and modified.
Enjoy 25 Interesting Mini-Games
Game options in Stickman Party include Adventure, Quick Game, and Tournament with a wide variety of games, like Racing, Soccer, Cockfighting, and Knock Coins, to select from. Hence, you'll have to play specific mini-games to determine which one suits you the best.
The most well-liked mini-game at the moment is Stickman Soccer, where players can compete against an AI or a random friend. Only two players (representing the two sides) vying for possession of the ball and attempting to fire it toward the opposing team's goal on the little pitch. The racing game is also very competitive, with challenging roads and obstacles.
A fun player base is what this game aims to build. Due to this, this game can be played by two or more players at once, with a maximum of four players. On the same device, you are permitted to control the number of players in each game and engage in combat with AI-controlled robots or your friends. You can also choose the single-player mode to improve your skills before playing with friends.
Funny And Lovable Characters
When you attend Stickman Party, you will be turned into the colorful stick people who play the main characters. You can also purchase more skins to customize your avatar, making the game more entertaining. Additionally, this will make it simple for you to tell your character apart from other players.
Furthermore, you may purchase tanks and other items with the money you win from mini-games. You can choose from a variety of amusing outfits, like Superman, witch, animal, or Mario.
Many Attractive Gifts Are Waiting For You
You will receive a certain amount of Coins every day just by logging into the game. In addition, random rewards are also provided. However, these features will be limited and are only unlocked if you overcome the challenges in the mini-games.
Bright And Outstanding Graphics And Sound
The game's graphics are simple, but it's brilliant enough to make your gaming experience the most relaxing. You will feel the bright Stickman world through diverse colors. Besides, the fun sound effects will also add excitement to the players.
Download Stickman Party MOD APK for Android
Stickman Party is a community game, and the simple but impressive emotions it brings will leave unforgettable memories for players, especially when you join with family and friends. In addition, the game does not require an Internet connection, so you can easily enjoy the game anywhere.