Punch Hero mod apk 1.3.8 (Unlimited Money)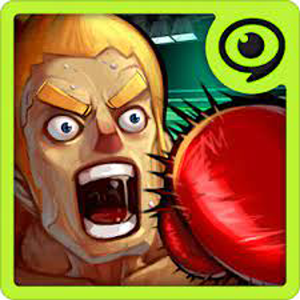 Punch Hero won't let you down if you enjoy the genre of action role-playing games. Playing this boxing game will take you back to your early consoles' simple, conventional gameplay. To win and climb the leaderboards, you can choose from many different types of attacks based on the weaknesses of 18 opponents. Although the game has exciting innovations in terms of character creation, it does not come with high-quality graphics. So, this game will be a bit old and not as sharp as modern boxing games.
Introduce Punch Hero
Punch Hero is a fun fighting game that Gamevil has released. You will experience the intensity of a boxing ring while playing this game through powerful punches, the screams of boxers, the cheers of thousands of spectators, etc.
Additionally, this game has a fantastic arcade mode that lets you manage your character and defeat opponents. To develop winning plans, you must take advantage of each opponent's unique strengths and weaknesses. But don't forget to improve your character's abilities, reflexes, and punching speed. The better these stats, the higher your chances of winning.
Attractive Role-Playing Gameplay
Punch Hero requires you to use your character to defeat 18 opponents who have highly unique shapes. These opponents could be pirates, robots, souls, or even other boxers. But everyone you face off against will have flaws that you must exploit if you want to win. You will proceed to the next challenge, and the difficulty will likewise rise once you defeat an opponent.
With an easy-to-use control panel, the gameplay of this game is rated as simple to play but challenging to win. You must swipe left on the screen to deliver a hook punch, swipe up for an undercut, and tab on the screen to deliver a face blow to your opponent. Additionally, you can hold two fingers on the screen while in the defensive position to block the opposition's strikes. Keep an eye on the screen to see when it's time to restart the match after you lose since the referee will start a countdown. You will be eliminated if more than 10 seconds have passed and you are still unable to stand.
Design Your Own Boxer
Punch Hero has an intriguing element you can't miss: after starting the game and giving it a name, you can create your character in any style you like. He may be a powerful boxer with Santa's distinctive beard, an attractive person with glue-tipped hair who looks like a model, or even a specific character like a pirate, a robot, a superhero, etc.
In this game, gold is the primary kind of money. As a result, you may use gold to purchase clothes from the store and easily alter your character's appearance to make them more distinctive.
Upgrade Your Boxer To The Next Level
As we mentioned above, each of your opponents has a weak point that you need to find out if you want to beat them. However, as the level progresses, you will come across several warriors with a lot of power and high HP. To improve your chances of defeating these powerful fighters, you must also improve your character's stats in addition to skills and quick reflexes.
To make your character as unbeatable as possible, you can train at the training gym to increase stats like Attack, Defense, Speed, Skill, HP, Mana, and more.
Dramatic Zombie Mode
Punch Hero also delivers hundreds of zombies to test your bravery in addition to the 18 toughest combatants. You can unwind with unlimited attacks in this mode. So you may test your character's strength and talents to see how long they can hold out in this vicious zombie mode.
Old 3D Graphics But Come With Lively Sound
Punch Hero was created with 3D visuals, but despite this, it still seems to have an outdated design and has fewer highlights than other games of the same genre. However, fantastic match effects like bleeding faces and fighter bruises can make up for it by giving the game a more realistic sense.
The manufacturer has also been attentive to the game's sound system. You will hear a very explosive soundtrack accompanied by screaming sound effects when a perfect hit is performed. Furthermore, remember to pay attention to the crowd's chants, as they might help you stay motivated during games.
Download Punch Hero MOD APK for Android
With many game modes and features available, Punch Hero is certain to provide you with hours of spectacular boxing action. Additionally, this game distinguishes itself from others in the exhilarating boxing genre and adds appeal through a novel approach to character creation. This game doesn't feature crisp 3D graphics; therefore, it doesn't need a powerful setup to play. So, wherever you are, you can enjoy Punch Hero on a midrange Android phone.