Extreme Football mod apk 5103 (No Mod)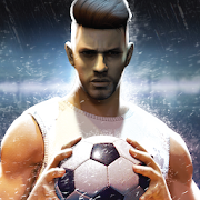 | | |
| --- | --- |
| App Name | Extreme Football |
| Genre | Sports |
| Developer | 9M Interactive |
| Size | 70.7MB |
| Latest Version | 5103 |
| Mod info | No Mod |
| Update | September 13, 2022 (1 years ago) |
One of the most popular sports is undoubtedly football. Realizing this, 9M Interactive released Extreme Football, a well-liked mobile street football game that is ideal for you to enjoy and indulge your enthusiasm.
Download Extreme Football APK for Android
For people who are enthusiastic about sports in general and football in particular, Extreme Football is a fun football game. Install the game on your Android devices now so that you can play it whenever you want and unwind in your free time.
Introducing Extreme Football
Street football is another thrilling component of sport. Although it has comparable gameplay and traits to football, it also offers new, unique features. The creators of this intriguing game, 9M Interactive, wanted users to try and become a professional player with street play full of character. Let's explore the reasons why so many gamers adore Extreme Football in more detail.
Gameplay
As was already mentioned, the setting of this game is a street soccer pitch where you may comfortably display your individual talents. There will be 3 players on each squad plus 1 goalkeeper. The two teams will have roughly 3 minutes to engage in tough competition in each match. When the clock runs out, the team with more goals wins.
The virtual buttons at the bottom of the screen are what you use to control the game. The buttons on the left side of the screen can be used to maneuver the player. And you may control and move the ball with virtual keys on the right.
This street soccer game is challenging in that there are no defenders, midfielders, or strikers present. The goalkeeper will not also take part in any on-field action. Therefore, you need to control a single player to move fluidly and deftly to find space and help teammates score. With careful calculation and a little luck, you can successfully score from a distance.
Football for All Communities
Perhaps you've thought about participating in a soccer match that includes both men and women. In our daily lives, this happens incredibly rarely, and hardly ever in official matches . However, 9M Interactive gave us a completely gender-equal match at Extreme Football. You can choose a female character to join instead of a male character because their stats and skills are similar.
You are free to use any manner of kicking the ball in this game. With Extreme Football, you may completely execute moves that are challenging to execute in real life. You can mimic the moves of your favorite football players, including Wayne Rooney, Neymar, etc. It will take some time for each skill to cooldown after it is used, so please be patient for it to be ready again.
Each character possesses a unique skill. To acquire all the fantastic skills, either complete quests or use in-game currency to unlock characters in the shop.
Tournament Mode
Through the tournament mode, you can play against gamers from all around the world in addition to the standard AI mode. Using your preferred squad member, you can battle against three other players in Extreme Football. Besides, you can also invite friends or other acquaintances to a match online. It will undoubtedly provide you with a wonderful experience.
Graphics
The graphics in this game are quite decent. To assist make an impression on players, the football field is built in with many diverse settings. All of the game's characters are exquisitely designed, and they all come with skill effects that are really finely made.
Conclusion
Overall, Extreme Football is a fantastic game with distinctive gameplay and lovely visuals. Download the game to start enjoying its special features and showcasing your abilities right away.