Evowars.io mod apk 1.4.42 (No Ads)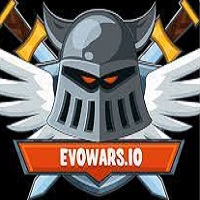 | | |
| --- | --- |
| App Name | Evowars.io |
| Genre | Action |
| Developer | Night Steed S.C |
| Size | 9.0MB |
| Latest Version | 1.4.42 |
| Mod info | No Ads |
| Update | September 13, 2022 (1 years ago) |
The io game series has gained popularity recently among gamers due to its straightforward gameplay. Hence, Night Steed S.C decided to introduce the EvoWar.io game to the market. Although this game retains the characteristics of the io game genre, it gives players new colors and more attractive gameplay through many unique features. In addition, the player's experience here will be upgraded and more vivid through a beautiful interface accompanied by high-quality 3D graphics. Let's learn more about why this game attracts many players through the following article.
Introduce EvoWars.io
EvoWars.io is a very intriguing game you shouldn't pass up playing if you enjoy survival games with straightforward action and battle features. The gameplay of this game is very straightforward, and it is reminiscent of the fabled snake game that was once hugely popular online.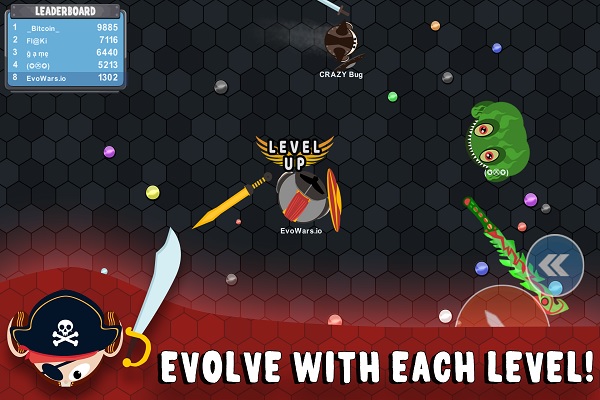 Controlling your warrior in this game will require you to gather nourishment in the form of seeds, which will help your warrior develop and get stronger. The novelty of this game is that you can explore regions and stages that range from simple to challenging. Consequently, command your warrior to triumph over other difficult foes to become the best and get to the top of the rankings.
Move To Become The Strongest Warrior
Although the gameplay in EvoWars.io is familiar, it is fresh and intriguing. At the beginning of the game, you will become a valiant warrior carrying a sword and traveling throughout the terrain to gather rich nuts. This action will significantly impact how big or small your warrior becomes because the particles will assist the warrior in gaining strength.
But remember that since this is a fighting game, eliminating other players must be your main objective. You will have to prioritize filling the experience bar over constantly growing as your warrior level will increase as the experience bar fills up. Because this game is an io genre, many players can participate in the real-time conflict. As a result, you will go up against 25 opponents, and the sword will grow longer the more adversaries you eliminate. Thanks to that, you can move to other maps and be ready to face more formidable opponents.
Difficulty Increases Over Time
EvoWars.io stimulates gamers to experience until the last minute through 25 levels with increasing difficulty. As we previously said, you will encounter stronger warriors as you level up. All high-level gamers are good players, a little negligence can make you prey on other players. So, to become the strongest warrior, you must upgrade your experience, move your character deftly and swing your sword precisely to defeat all foes. You should be aware that the slower the movement pace is at high levels when the character size is bigger.
Additionally, this game offers players a compelling ranking and competitiveness element due to its multiplayer-friendly mechanisms. Gaining a prominent spot on the leaderboard and getting lots of worthwhile awards will allow you to display your talent. Additionally, ask your friends to join battles so you may win more efficiently and get more allies.
High-Quality 3D Graphics And Vivid Sound
Players enjoy Evowars.io's game because it has clear, smooth, vibrant 3D graphics and appealing color schemes in addition to its appealing content. The warrior's attractive round shape and larger-than-human weapon arm in the game add to the enjoyment of the gaming experience for players.
Besides the impressive 3D graphics, you will also be pleased with the realistic sound, minimized to the maximum. This makes great sense, given that the most fundamental sounds are sufficient for io games. The game's sound simulates the thing as the warrior collects food and clashes weapons. The game also has lively background music loaded, which piques players' interest even further.
Download EvoWars.io MOD APK for Android
In general, EvoWars.io provides simple, understandable gameplay. You must command the circular warrior, engage in combat, and consume the orb to grow. Overcoming the game's obstacles is not simple, though. Over time, the degree of difficulty will increase. One minor error can compel you to start over. So carefully knock down the opponent and collect the orbs to get experience points. Then, evolve in size and appearance and become the strongest giant in the arena. Finally, you take up the blade and engage in ferocious combat like a genuine warrior.