Dr. Parking 4 mod apk 1.28 (Unlimited Coins)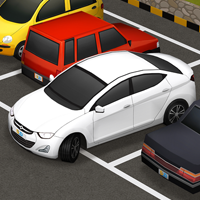 Dr. Parking 4 is the sequel to the Dr. Parking game series that comes from the manufacturer SUD Inc. The game belongs to the parking simulation genre, which helps you get acquainted with how to park in reality. In the game, you will learn how to park your car in the tightest places, overcome complex obstacles, and park your car neatly at the designated location. The game possesses a simple control mechanism, a variety of vehicles, and sharp 3D graphics, promising to help players have a great entertainment experience while practicing parking at home.
Dr. Parking 4 MOD APK
Dr. Parking 4 is a great tool for any car driver to improve their driving and parking skills. Parking problems have become commonplace nowadays, as parking lots have become more crowded, and drivers need skills to park successfully without hitting other cars and other obstacles. Parking is more important than you think, and it certainly requires hard work to master. Not only those who already have a car but those who do not have a car can also take advantage of this fascinating game to practice this essential skill in advance.
In that situation, Dr. Parking 4 was born to serve players' entertainment needs and provide a simulated environment with high accuracy for drivers to practice real-life parking skills. You will become a real driver, control your car, look in all directions, and park your car neatly in your place to complete the mission of the game. Dr. Parking 4 has received millions of downloads from online stores since its launch, which speaks volumes for the quality of the game.
Driving Simulation With Realistic Mechanics
The default car that the game gives you is SJR. You will start the first levels with this car. The game will provide detailed instructions for control operations for you to operate the car and park it at the designated location. To the left of the screen are the brake and accelerator pedals, which help you control the car forward or slow down. On the opposite side, you will see a virtual steering wheel, a device that helps you navigate the car left or right. Finally, use the gear lever at the top to operate the car more smoothly.
To get the car working, you'll need to go through the same procedures as you would in the real world. First, adjust the gear lever to D and slowly press the accelerator to accelerate. Next, flexibly use the virtual steering wheel to navigate the car and avoid obstacles. After approaching the parking position, apply the brake pedal to slow down the vehicle and complete the task.
Overcoming Difficult Obstacles
Parking may sound simple, but to master it to perfection, you'll have to practice really hard. To complete the task, you must park your car neatly in the parking spot, not leaving any position of the car out of position. The game's difficulty will increase as you progress through the levels, with more obstacles appearing and in more challenging locations, and you will have to drive a longer distance to park. successful.
Not only obstacles, but you also need to pay attention to other cars lying in the parking lot. If you accidentally bump into them, you will be deducted points and receive fewer rewards for completing the mission. Therefore, you must be very careful, drive slowly, and focus on your surroundings to avoid hitting obstacles when parking.
Parking With A Variety Of Layouts
You will enjoy many different parking area maps when playing Dr. Parking 4. The difficulty of the maps will also increase as you pass more levels. In the first levels, you will easily park your car with just a few taps on the accelerator and navigation. However, more complex maps await you later in the game, where you will even have to drive with a zigzag trajectory, overcome many tough obstacles, and park in an extremely narrow space.
Not only that, but the higher levels of the game also require you to park in multiple locations in one play to complete the mission. You will have to park both in the vertical and horizontal positions to complete the level. When you have completed the parking mission, you will have to switch the gear lever to P to finish the task and receive valuable rewards.
Unlock Beautiful Cars After Receiving The Rewards
Experience and money are what you get after successfully parking and completing the levels. Based on your skills, your rewards will be given accordingly. You can use this bonus to buy new cars or upgrade your vehicle. Car upgrades include improving the engine, brakes, and steering system, making your car move and operate smoother to complete complex car tuning tasks quickly.
Besides, the game offers 6 different vehicles for players to enjoy, inspired by car manufacturers such as SJR, JHK, and JWC. Each model will have different looks, paint colors, and performance, and higher-end cars will help you complete the task easier. In addition, you can also change the appearance of the vehicle as you like.
Dr. Parking 4 has sharp 3D graphics, perfect for a driving simulation game that requires high realism. The car's control system is also beautifully designed and true to reality, helping players get better acquainted with vehicle navigation. At the same time, the game's diverse maps and parking areas are also detailed, meticulous, and bright, allowing you to enjoy a great relaxing moment while practicing your driving skills.
Another advantage of the game's graphics is the system of two different viewing angles. The third-person perspective will help you see the entire map and navigate the car more efficiently, while the first-person view from the inside of the car will help you enjoy the interior and space of beautiful cars. eyes, just like when you are parking in reality.
Download Dr. Parking 4 MOD APK
Dr. Parking 4 is a great parking simulation game where any player, driver, or non-driver, can enjoy a relaxing entertainment experience. The game possesses realistic physics and beautiful 3D graphics, making you feel like a real driver trying to park his car neatly in complex terrain. Download Dr. Parking 4 now to improve your skills and shop for amazing cars.