Chú Bé Rồng mod apk 2.1.4 (Original)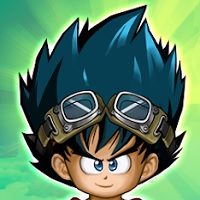 | | |
| --- | --- |
| App Name | Chú Bé Rồng |
| Genre | Role Playing |
| Size | 10.5MB |
| Latest Version | 2.1.4 |
| Mod info | Original |
| Update | August 08, 2022 (1 years ago) |
It is impossible to overlook Dragon Boy while discussing the many people-loved mobile role-playing games. The publisher Teamobi created this game based on the well-known Japanese manga series "Dragon Ball." Here, the visuals of the Dragon Ball characters are recreated in an entirely exciting and new way. To combat the forces of evil and restore peace for all, you will be transformed into one of the heroes from three different planets in the cosmos. This gameplay promises to give players the most enjoyable experiences and limitless adventures. You will be able to relive your happy youth by playing this game.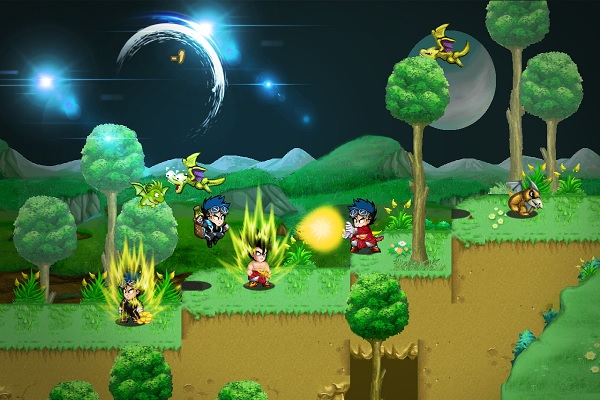 Introduce Dragon Boy
Players have always been drawn to games based on or inspired by comics, and during the past eight years, the Dragon Boy game from TeaMobi publisher has added to this trend.
In this game, a trip full of dangers and challenges but equally exciting awaits you. Experiencing many different lands and encountering many grievances, you will have to bravely stand up to fight against the evil forces. The game's obstacles won't be simple to conquer, though. As a result, you must carefully plan your team's approaches to other warriors and remain focused during each combat.
Battle Scene And Powerful Hero Characters
You will be given the option to join the fight against the villains on one of three planets, including Earth, Namac, or Xayda, as soon as you enter the Dragon Boy universe. You can select your character based on this contextual differentiation. For example, heroes Gohan, Krillin, and Yamcha are from Earth; Pocollo, Snail, and Kami are from the planet Namac; Cadic, Radic, and Kakalot are from the planet Xayda. The player's objective is precisely the same, even though each planet is developed in a unique context.
The familiar characters from the comic book adaptation served as the inspiration for the game's characters. Using a range of tools, such as basic outfits like gloves, a shirt, pants, shoes, and other accessories, you can make the characters stronger.
Additionally, this game has created a unique and diverse ability system, emulating in-story versions of powers like Kamejoko, Sunlight Ha San, Kaioken, and Teleport. You'll need to use the potential points from quests to learn new talents. Specifically, you can improve the character's fundamental characteristics like Health (HP), Vitality (KI), Attack (AT), Armor (AR), and Critical (CR).
At each start, you will receive detailed instructions from the NPC regarding actions and manipulations like moving, gathering magic beans, opening chests, etc.
Dramatic Rounds Are Waiting For You
The rounds in this game have various levels for you to challenge. For example, at the Martial Arts Festival, you can compete in Junior, Super Level 1, Super Level 2, Super Level 3, and Super Level 4. It happens twice per day at Kakarot Cliff.
Additionally, the Coat Arena winner will receive two fixed prizes and random awards: gold, potentially based on strength, a random satellite, a random 1-hour enchantment course, etc.
Simple Skill
The controls for the gameplay version are rather basic. To move the character and attack a target, you simply touch it twice in quick succession. This is also the factor that makes this game attractive to all ages.
Unique Game Effects
You will be incredibly intrigued and impressed by TeaMobi's significant in-game effects investment in Dragon Boy. Light effects are continuously released when the character engages in specific actions, such as punching or kicking. A flashing light ring will also be visible behind the character when they are in the air.
Amazing 2D Graphics And Immersive Sound
This game still draws players despite only using a 2D graphics platform because it creates a polished, adorable character that is true to the comic's charm. The game's setting is varied, and each planet has been painstakingly created with various scenes, day and night effects, and color schemes. In addition, the audio in the game accurately depicts each character's move, including rushing into strikes and employing strong martial arts techniques. This will give you the most lifelike gaming experience possible and allow you to feel the thrill of intense competition.
Download Dragon Boy MOD APK for Android
Dragon Boy conquered the players thanks to each battle's enchanting happenings and thrilling missions. You can have a great entertainment time with simple hand operations. In addition, the Dragon Boy MOD APK version will provide the Unlimited Money feature, allowing you to play with the most exciting and advanced built-in features.