Pokemon Go mod apk 0.275.0 (Originals)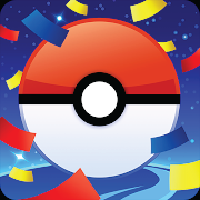 | | |
| --- | --- |
| App Name | Pokemon Go |
| Genre | Simulations |
| Developer | Niantic, Inc. |
| Size | 133.1Mb |
| Latest Version | 0.275.0 |
| Mod info | Originals |
| Update | August 18, 2022 (1 years ago) |
The Journey Awaits You!
Pokemon Go is a free mobile game created by Niantic for Android and iOS devices, and was officially released in 2016. In this game, Pokemon fans, old and new, can discover Pokemon and begin their journeys to becoming Pokemon masters in the world that they see and experience every day. Pokemon Go uses location services and GPS to encourage players to travel and explore new regions to capture Pokemon, battle gyms, obtain items, and meet with friends. As players discover and capture stronger Pokemon, the reputation of Pokemon gyms will be harder to overcome, so the search for the very best is boundless! Begin your journey as a member of Team Mystic, Valor, or Instinct!
See Pokemon in Front of Your Very Eyes!
Augmented reality, or AR, is an immersive feature of Pokemon Go that allows players to use their phone cameras to view Pokemon in the surroundings in front of them! By accessing the phone's internal gyroscope, the Pokemon will come and go as the player turns his/her phone in different directions. However, as a warning, Niantic urges players to be aware of their surroundings while using this feature as it can distract and lead players into dangerous real-world situations.
How to Find and Catch Pokemon!
While Pokemon can be caught using a variety of methods, the most common is by finding them in the wild. What this means is that as a player roams around, Pokemon will spawn near him/her and are engaged with a tap on the screen. There are several types of spawn points. Pokemon will naturally spawn all over the world and can be tracked in the Sightings Nearby tab. Spawn points are also near Pokestops, areas where players can gather items and use lure modules to attract more Pokemon. Some Pokemon only appear under certain weather conditions, and others are only available during special events. It is important for players to stay up-to-date with Niantic News!
Other methods of encountering Pokemon include luring with an incense or lure module, completing certain daily quests, or rescuing shadow Pokemon after battling Team Go Rocket members, the antagonists of this game.
Once the encounter begins, the player has the option to throw a Pokeball to attempt capturing that Pokemon, toss a berry to coax the Pokemon into capture, or run away. Once the Pokemon is caught, the player can use Pokemon candies, obtained through capturing more of that same Pokemon, to power up that Pokemon in hopes of using it to battle other players or Pokemon gyms.
Claim and Defend Your Team's Pokemon Gym!
Since each player is grouped into one of three groups (Mystic, Valor, or Instinct) from the beginning, it is important to challenge, claim, and defend your own gym against rival team members. Gyms are frequented hubs found throughout the world where players can battle the Pokemon of rival teams for control of the Gyms. A Defender Bonus, in the form of premium Pokecoins and rare items, is rewarded for defending gyms for at least eight hours per day. Successful defense of your team's gym will also boost your badge for that gym, leading to more rewards for each time that you visit. It is critical to respect the teamwork and coordination aspects of this game since each team can only post six Pokemon to defend the gym at a time, but out of those six, a player is only able to send one as a defender. This balances the game and prohibits a single player from being able to defend a gym by himself/herself.
Search for Your Mythical Pokemon!
Work with other players in Raid Battles to take down and capture legendary and rare Pokemon. Up to 20 players can participate in a raid party, showcasing the efforts and abilities needed to defeat these Raid Bosses. A Raid Boss is an extremely powerful Pokemon with very high combat power. Players have three to five minutes, depending on the raid type, to defeat the Raid Boss so that they have an opportunity to catch that Pokemon for themselves.
Configuration
For an optimal Pokemon Go experience, Niantic recommends using phones with 2GB or more of RAM and, if there is lag during gameplay, closing other apps.
+ Android: 6 and later.
+ iOS: 12 and later.
They say that the journey of one thousand miles begins with a single step. Will you take the first step towards your adventurous Pokemon journey?