Poppy Playtime Chapter 1 mod apk 1.0.8 (Asli)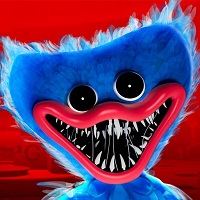 | | |
| --- | --- |
| Nama | Poppy Playtime Chapter 1 |
| Aliran | Simulasi |
| Pembangun | MOB Games Studio |
| Ukuran | 612.8Mb |
| Versi terbaru | 1.0.8 |
| Info Mod | Asli |
| Memperbarui | September 05, 2022 (1 tahun alu) |
Poppy Playtime: Chapter 1 promises to deliver thrilling survival experiences paired with intriguing puzzle components if you enjoy horror games with distinctive features. You will be given many helpful features in the game to aid in your quest to discover the sinister mysteries of this terrifying Playtime factory. Therefore, if you want to rescue the employees stuck in the plant successfully, be a courageous warrior and overcome all obstacles in this title.
Introduce Poppy Playtime: Chapter 1
Poppy Playtime: Chapter 1 is the first installment in the Poppy Playtime series, as indicated by the title. The mysteries of Playtime, a toy factory previously renowned for its enormous quantity of toys and mammoth scale, will be the focus of the whole narrative of this game series. But ten years ago, something strange happened in this factory, and the entire employees just vanished, never to be seen again. Due to the numerous legends surrounding this terrifying tragedy, the factory has been abandoned, and no one is brave enough to visit to find out what happened.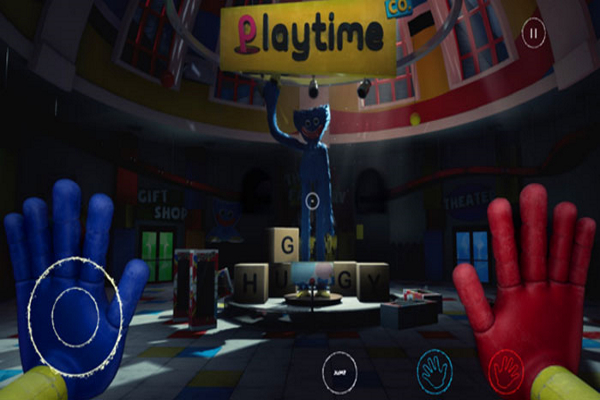 When participating in this game, you will play the role of an old employee who has worked here for a long time. Although you have been out of work for a long time, suddenly, one day, you receive a strange video by the Playtime boss himself introducing a doll named Poppy, which is said to be the smartest doll of all time. , able to speak, hear, understand and feel herself, like a real girl.
However, things start to get stranger when the film abruptly cuts to black, a large flower emerges, and you receive the message: "Everyone believes that Playtime's Members vanished ten years ago. However, we are stuck in the factory. Go look for the bloom."
After watching the video, you ultimately decided to go back to Playtime to learn everything because it was painful to see your former coworkers vanish. From there, your discovery process will progressively expose all the secrets underneath the narrative. Get ready because this game has a horror theme, and you'll be dealing with haunting toys. Nevertheless, it will still be an intriguing conundrum for which you undoubtedly wish to discover a respectable answer.
Experience The Horror And Thrilling Gameplay
Poppy Playtime: Chapter 1 was designed to serve as the first game in the series. Its gameplay is generally straightforward and uncomplicated. It will be difficult for you to resist feeling frightened by the jump scares of the creatures in the game because it is a horror game. The deadliest of these is the enormous blue-haired monster known as Huggy Wuggy, the dreadful animal responsible for the strange disappearance ten years ago.
You will be given a pair of Red-Blue gloves as soon as you enter the Playtime factory, which is a helpful item that will be very helpful to you in this challenging puzzle adventure. For instance, breaking into a circuit, lifting something heavy, stealing something far away, and depressing a button in the dark. So use them to your advantage when trying to escape or overcome a challenging obstacle.
2.099 / 5.000 Kết quả dịch
Selain itu, Anda harus mencari petunjuk penting seperti video atau kaset audio yang berisi kutipan yang direkam dan pembicaraan singkat dari orang-orang yang pernah bekerja dengan Anda di sini. Hampir selain Gloves, kaset yang memberikan petunjuk juga merupakan hal yang paling banyak berinteraksi dan Anda gunakan dalam game ini.
Berbagai Macam Mainan
Tentu saja, akan ada banyak boneka dan robot dalam game ini, mengingat itu terjadi di pabrik mainan. Jangan biarkan suara atau langkah kaki mengalihkan perhatian Anda dari mengawasi semua mainan, termasuk kucing, anjing, lumba-lumba, burung kecil, dan banyak lagi. Mereka akan berfungsi sebagai alat Anda, memberi Anda kemampuan khusus untuk membantu Anda menangkis musuh yang menakutkan. Oleh karena itu, setelah Anda mengetahui keahlian khusus mereka, Anda dapat beradaptasi dengan meningkatkan lebih banyak lagi.
Di sisi lain, Anda mungkin melihat boneka dengan wajah cacat, senyum cabul, langkah bungkuk yang menakutkan, dll., seperti Poppy, Bot, Catbee, atau Huggy Wuggy. Mereka tidak akan ramah seperti yang Anda harapkan. Oleh karena itu, berhati-hatilah karena mereka dapat menyerang Anda kapan saja.
Tampilan dan Suara Hebat, Cocok Untuk Tema
Poppy Playtime: Bab 1 memiliki nada hitam suram karena merupakan game horor, yang memberikan level misterius dan menakutkan bagi pemain. Namun, kontras yang mengesankan datang dari warna-warni warna monster dalam game ini ketika asal mereka adalah boneka lucu untuk anak-anak. Akibatnya, antarmuka dan grafis game ini berhasil menghasilkan gambar yang mengerikan dan sangat familiar.
Selain itu, efek suara dalam game ini sangat bagus. Ini menambahkan drama ke setiap gerakan pemain dan menyatu dengan indah dengan plotnya.
Unduh Poppy Playtime: Bab 1 MOD APK untuk Android
Karena kontennya yang sangat menarik, Poppy Playtime: Bab 1 dapat dianggap sebagai salah satu game paling berharga. Game ini pasti akan menarik pemain, menggabungkan tema seram dengan teka-teki. Apa yang Anda tunggu jika Anda tidak segera mengunduh Poppy Playtime: Bab 1 MOD APK ke ponsel Android Anda?